Well it's 4:30 am and I can't sleep so I thought I'd blog since I haven't done it in almost 2 months!! With it being Memorial Day I thought I'd share my feelings on how grateful I am for the people that sacrifice everything to keep us safe and keep our freedoms. Last Monday I did an FHE on remembering to show gratitude towards the men and women that give up everything to protect our freedoms. So that we may be able to live as we like, and do the things that we love to do and worship as we choose. I'm thankful that I get to wear the things that I want to wear everyday and do my hair the way that I want to do. All these things are made possible by these great people that are willing to risk their lives for us...people they don't know. They do it for a cause they believe in, for their children, and their husbands, wives, brothers, sister, parents, etc. But back to the FHE, I did that lesson and then we were going to go see the Vietnam Wall that was on display here for Armed Forces day but they had taken it down a day early!! I was so upset!! So instead I decided that we should write letter to soldiers thanking them for their service in protecting this great nation we live in. After that day I've made it my goal to write to a soldier every day since then. It's not like I have anything better to do with my time lol. And I know it means so much to the soldiers to get news from home. If anyone else that is reading this is interested in sending letters too you can go to
http://www.lettersfromhomeprogram.org/
I know the letters are greatly appreciated.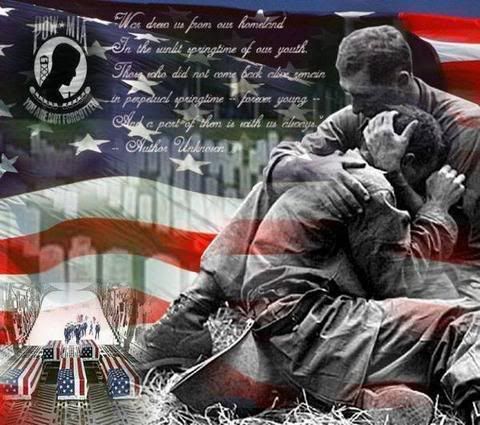 I'm so proud to say that my grandpa and dad served in the military to keep us safe here and keep our way of life.
I intended to write more about what's going on in my life but I'm falling asleep finally so to be continued...